Developed by SmartSoft gaming, Jet X is an online game that players can play for money or free. The game is top-rated among gamblers, as there's no limit to how much one can make.
While winning mainly depends on luck, a few pointers can help you maximize your chances of winning. Let's go over the Jet X game in detail.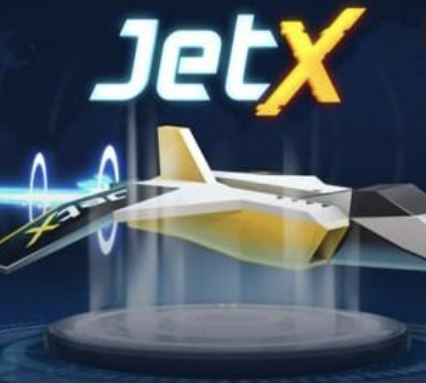 How To Play
Jet X's gameplay involves players predicting the altitude at which the plane will crash. Once you place a bet, the plane takes off; the higher your multiplier, the longer the plane flies.
However, no one knows when the plane will crash, and your objective as a player is to cash out before the plane crashes.
If the plane crashes before you cash out, you lose your bet; nevertheless, there's no thrill in playing it safe and cashing out early.
There are two ways players can cash out; the manual withdraw, where a player cashes out at any point during the game, or the auto withdraw method, where players set a goal multiplier at which they automatically exit the game. The amount of money you make depends on how much you stake and luck.
Game Possibilities
The bets in the Jet X game can range from $0 to $600, giving players a chance to try their luck regardless of their financial backgrounds. Game multipliers can reach up to 30, and you aim to click on collect before the plane crashes. You can scan the game history results to understand the game's algorithm and increase the odds of succeeding.
JetX Playing Strategies
The ideal strategy for winning in this game is having the perfect balance between cashing out early and patience. Knowing when to use the auto-withdraw feature is always nice, as it'll help reduce your losses. That said, knowing the risks involved in playing this game is essential. Other strategies you can employ are:
Staking big on a low multiplier & Staking low on a high multiplier
This is a common JetX strategy that involves placing low wagers on high-multiplier games and high wagers and auto-withdraws on low-multiplier games. This approach will help you minimize risk and get frequent wins to keep your balance steady.
Play cash out and volatile early
Using the volatile playstyle helps you place bigger bets, withdraw on low multipliers, and cash out when you've made enough cash. Nevertheless, the downside of using this approach is that your losses will accumulate quickly if you have a bad streak.
There's no doubt that Jet X is a risky game, as the odds are against players, and the house always wins. Nevertheless, this doesn't mean you can't win when playing Jet X; adopting a solid playing approach and managing your cash is key to maintaining a positive balance in the game.